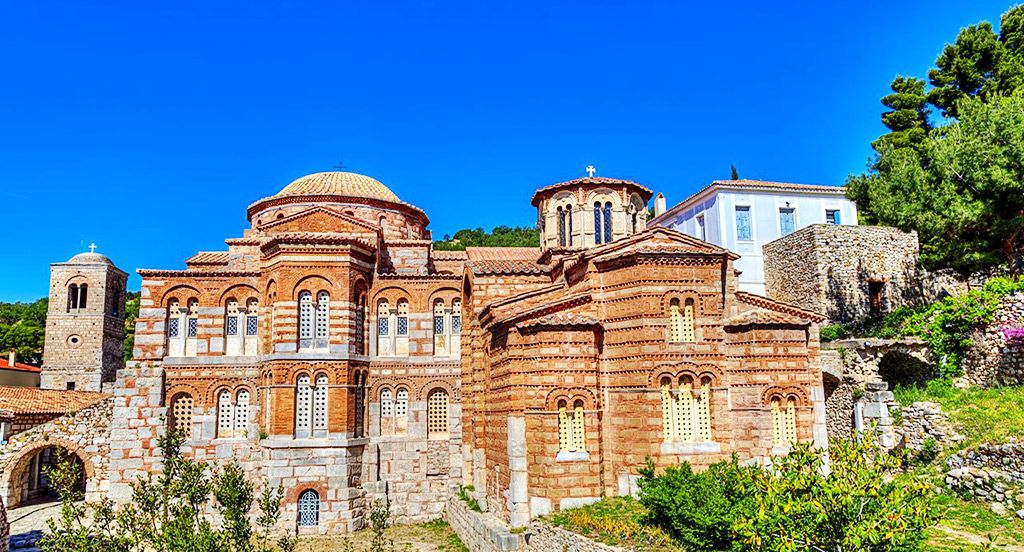 Ossios Loukas
An UNESCO's World Heritage.
The history of the Monastery dates to 946 A.D. when the incumbent Monk at the time, later known as Ossios Loukas, chose the specific site to erect his monastic cell. His activity and miracles made the monastery an important pilgrimage site to which throngs of believers flocked to be cured.
A structure displaying high art and aesthetics, from the time it was built, in the 10th century, a point of reference. As this harismatic figure was respectable to numerous local officials and governors, it was them, who donated large sums of money and valuable treasures to the Monastery and who contributed towards the construction of its temples and ancillary buildings.
The monastic complex consists of the following:
The Catholicon.
Dedicated to Ossios Loukas, an imposing exterior – a luxury interior
The smaller Church of the Holy Virgin Mary, dating to the 2nd half of the 10th century.
The Chamber of the old Chancel Table.
The museum of the Monastery
There are much more to see, such as the old oil press which still today produces olive oil from the local olive trees. Finally, the monks use to offer a sweet loukoumi and if you wish you can buy from their certified products.