Port of Thisvi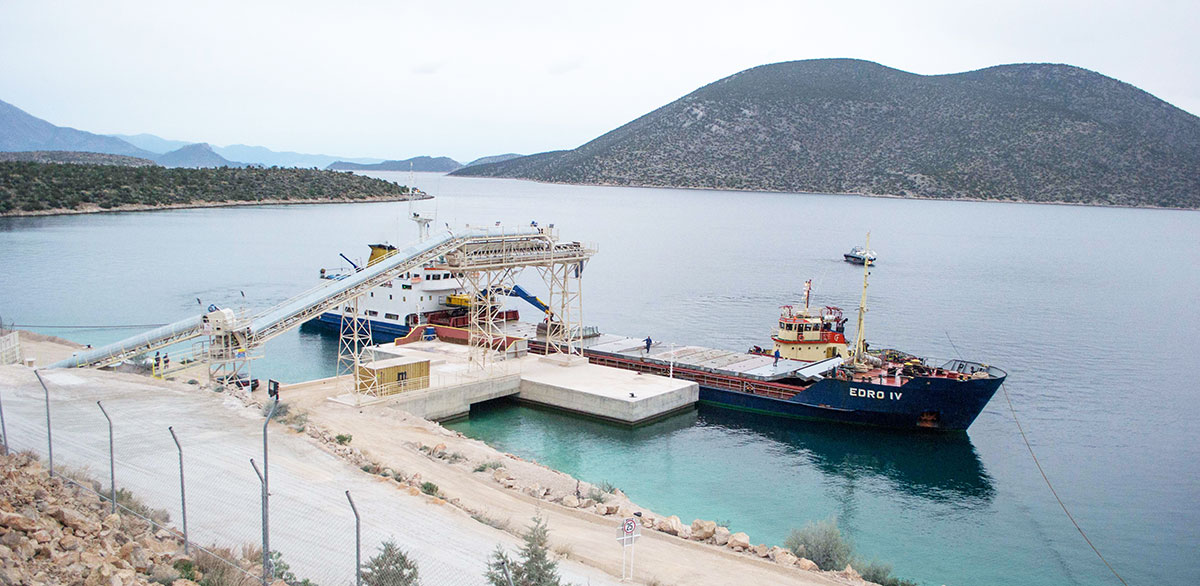 INTERBETON SA - THISVI Terminal
UN LOCATOR CODE: GRITHI
PORT ID: -
Security Level: -
CHART No. 1600 B.A. / Nr 232 of Hellenic Hydrographic (Edition Oct.99)
VATHI BAY: 38° 12΄ 59΄΄ Ν - 22° 55΄ 48΄΄ Ε
Thisvi has two port sites. Port regarding "INTERBETON SA" is a new built terminal for loading aggregates. It is a private jetty owned by "INTERBETON SA" and it is situated inside Vathy Bay at Corinth Gulf. Loading is available through a conveyor belt.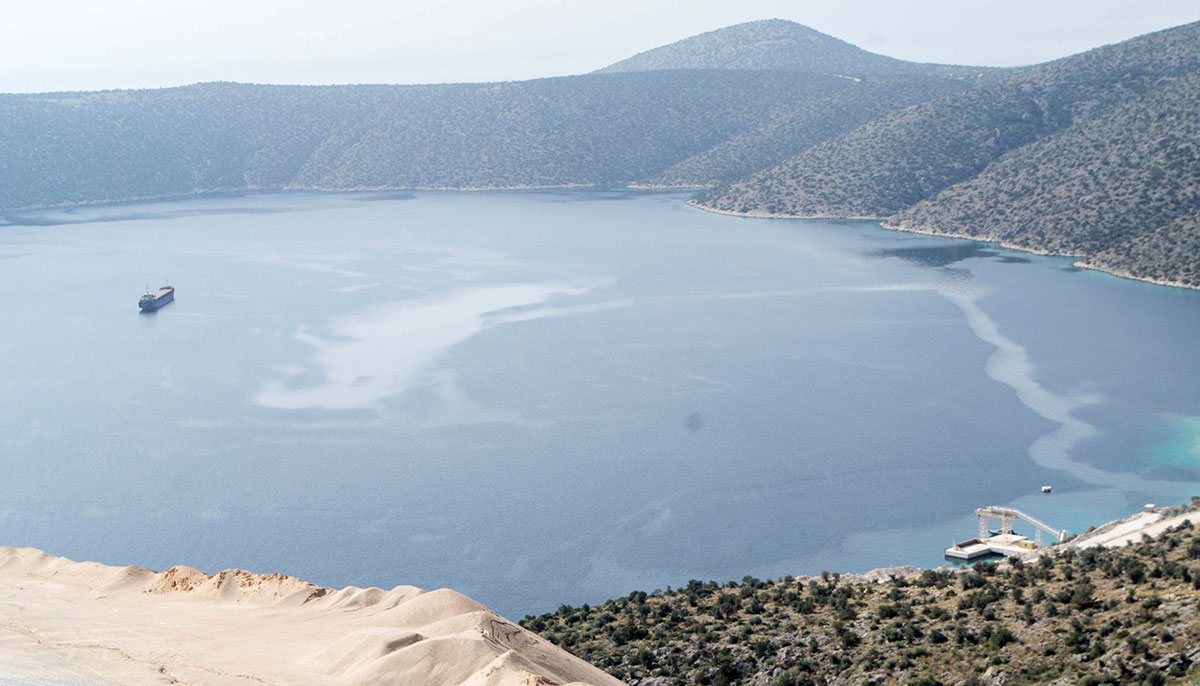 Port of Thisvi RESTRICTIONS:
LOA: 110-120m
BEAM: 15,5-17m
DRAFT: 6,2-6,8m
AIR DRAFT: 9m (water line to lowest part of the loading chute)
PILOTAGE
Pilotage is compulsory for vessels over 1000 tons gross. The pilot boarding position is located at the East point of Fonias island, between Fonias & Groboloura Islands. Master should be on VHF on channel 06 & 10 for pilot. Pilots are called by the Thisvi Port Authority on VHF on channel 12.
TUGS
Tug boats are available and compulsory according to the prevailing rules of Thisvi Port Authority for vessels over 1000 tons gross.
BERTHING
Vessel will berth at 'INTERBETON SA' loading installation – private jetty
Vessel will touch in a dock of 35 m long (dock head)
There are 5 bollards at the dock head, 1 floating buoy, 4 buoys on the jetty and 4 available ashore. (see attached plan) for shore lines.
LINESMEN
Available and compulsory
FIRE PRECAUTIONS
No fire works or maintenance
FRESH WATER
No such facility
BUNKERING
No such facility. Vessels should advice ETA at least 72 & 24 hours before arrival to the agent.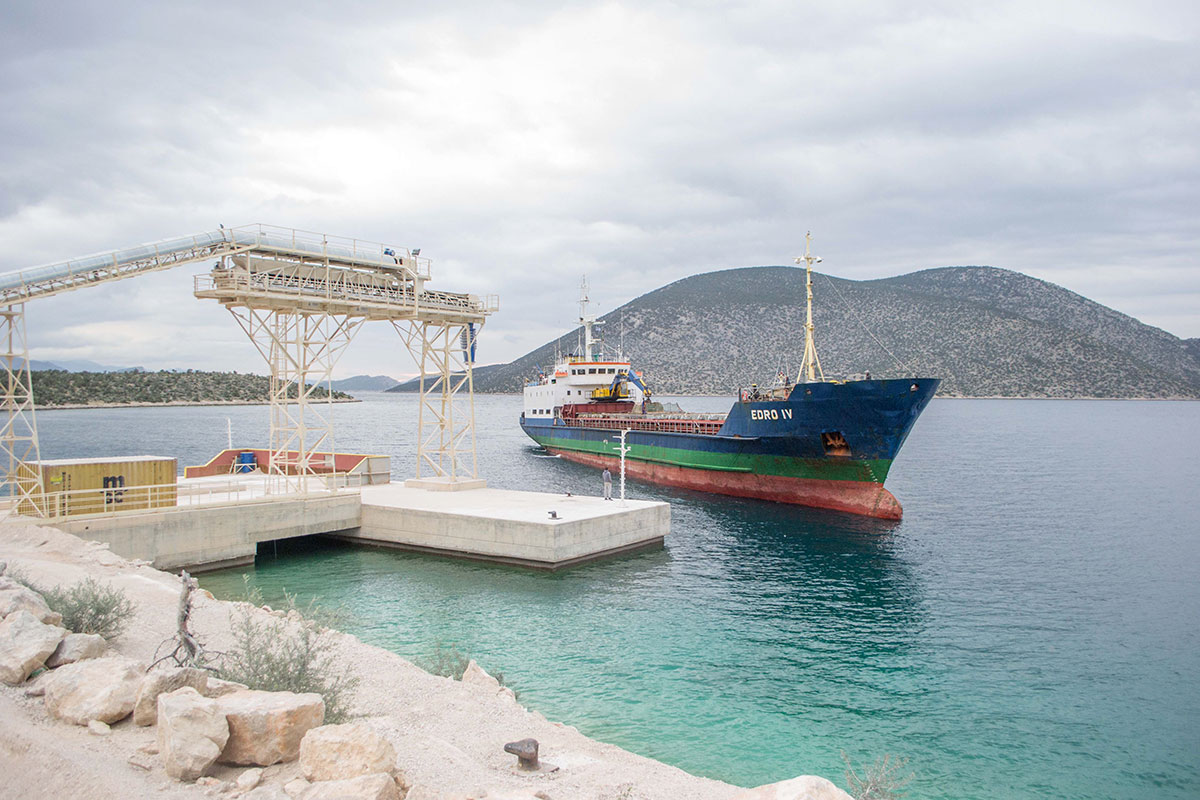 DOCUMENTS
Before Arrival:
1/ Pre-arrival Information Proforma (ISPS)
1/ One Crew & Passenger list
Expire date of Mandatory Expanded Inspection (Paris Memorandum)
P&I entry certificate
CLC Certificate (Certificate of insurance or other Financial Security in Respect of Civil Liability for Bunker Oil Pollution Damage)
1/ Annex II
1/ IOPP Master Declaration
1/ Ship's Particular
On Arrival:
7/ Crew List , 5/ Passenger List
2/ Ship's store Declaration List
2/ Crew effects Declaration List
2/ Electronic Equipment Declaration List
1/ Photocopies from specific certificates (after contacting Agent)
1/ Health Declaration
2/ Ship's Arrival Cards (after contacting Agent)
* In case that vessel will call from Greek Port:
1/ Custom's papers (Delotiko) and 1/ photocopy of them
Sailing permission from previous port